Delivering an exceptional customer service can be challenging for businesses.

I believe that engaging Ubookr solutions helped Top Snap to achieve and maintain 98% customer satisfaction rate for a number of years.

Ubookr provides the real estate agents with a great experience when they book our visual marketing creatives.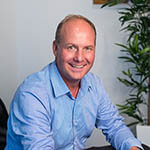 Ralf Barschow, Owner & CEO Top Snap
Read the Press Release
Supercharge your business
Try Ubookr for 30 days Free. No credit card required. No strings attached.
Thank you! Your submission has been received!
Oops! Something went wrong while submitting the form